To further prevent potential fraudulent transaction and unauthorized credit card usage, bitwallet aim to enhance its standalone data filtering algorithm on the database used to generate users' personal data collected from participating companies and merchants.
The independent data filtering algorithm has aid bitwallet in preventing and detecting fraud by increasing the efficiency in their identity authentication process, namely the completion of ID Selfie and credit card verification before any actual services are provided. The implementation of World-Check will surely raise the degree of accuracy for the whole process and thus delivering credible and secured payment services to all users.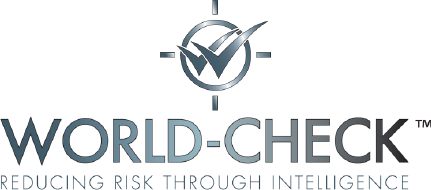 About Know-your-customer(KYC)

KYC is the process of knowing your customer and verifying their identity before any financial transaction is engaged on a platform. This practice is highly important for financial institutions to ensure customers are not involved in any unlawful activities as adhered to the Anti-Money Laundering (AML) regulations.

About World-Check

World-Check is a KYC software developed by Refinitiv (3 Times Square New York, New York 10036, United States), a FinTech company based in New York owned by shareholders, The Blackstone Group, world-leading investment firm and Thomson Reuters, prominent mass media and information firm. The software is designed to comply with regulations from varying countries and deliver highly reliable and up-to-date information to help financial institutions pinpoint latent financial crime.

About bitwallet PTE LTD

bitwallet was founded in 2012 in Singapore to provide international payment collection services to vendors and business owners. Since then, bitwallet has expanded its network throughout Asia Pacific and Europe, venturing into digital wallet catered for a diverse range of audiences. bitwallet is devoted to supporting global online businesses with quality payment infrastructure in compliance with Payment Card Industry Data Security Standard Council (PCI DSS) Version 3.2 and delivering assurance to numerous e-commerce sites. As an international payment service provider, bitwallet will continue to develop a transparent, efficient and secure platform for its users.
---
Contact
bitwallet PTE LTD Support Desk
Email:support@bitwallet.com
---
The bitwallet Team appreciate your continued support as we work towards providing a wallet service that is efficient and versatile to a wider range of audience.